Filter By:
Show More Brands

---

Show Fewer Brands
The Looney Bin is the place for those that just can't get along with the rest. Not every bottle is 73mm and not everyone wants to use a "regular" bottle while on their bike. The Looney Bin will hold anything from a convenience store bottle of H2O to a nice bottle of Pinot Noir. This is the perfect cage for a commuter rig or the Mixte for that spring picnic. Drink and ride responsibly… - Fits bottles 65-95mm
The Flip Flop cage is made like our Sport and priced accordingly. It's a flexible design allowing the owner to mount it left or right without losing the security and good fit that you get with proper lower and upper tabs.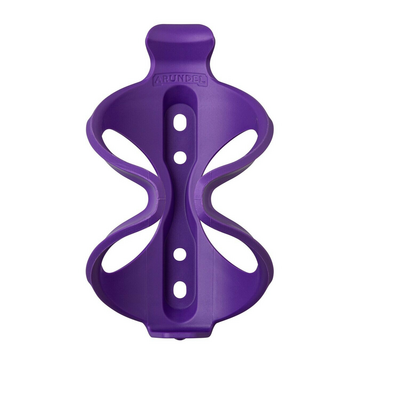 Kryptonite is in the movies Gryptonite is real - Grippy and secure like our top carbon models - Sleek form, durable and reliable function - Weighs in at a modest 48 grams - Wide variety of colors to enhance your ride - Gloss/matte combo finish adds style to any bike Using only 48 grams of the same material as our proven Sport Cage and the geometrically enhanced arm design of our venerable Mandible cage, the Grypto Cage offers outstanding bottle holding security at a more affordable price. Gloss highlights on a satin finish and a wide array of colors offer an aesthetic that will look good on any machine.